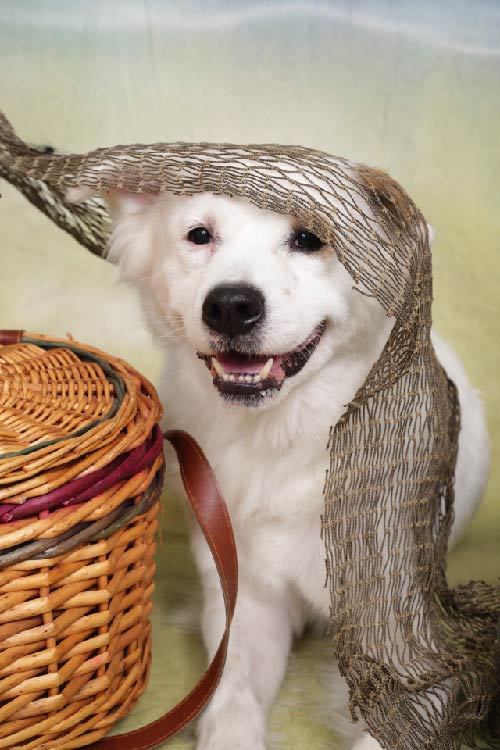 Nanda's Walking Paws : Our Story
Sometimes a good story begins with a good dog.
Before Nanda's Walking Paws was launched in 2012, Fernanda Castello Branco had spent a year working in a dog boarding facility with a local veterinarian. 
When she wasn't at work, Nanda noticed her own beloved dog—a border collie mix named Ben—was happiest in his own bed and content to stay in a familiar environment. Ben's sensitive personality and dislike of other dogs barking made her wonder what options were available outside boarding, not only for dogs such as Ben, but also for multi pet homes with more than just dogs; how she could help pets like him feel their safest and most comfortable while still getting the expert care and attention they received at a facility. 
Not long after that, inspired by Ben and her kitties (Stewi, Dustin & Spike), Nanda took everything she'd learned along the way and founded Nanda's Walking Paws in Brandon, Florida.
Today, NWP is made up by Nanda and a dedicated team of pet care providers who serve clients throughout the Brandon, North Riverview, Valrico, and East Tampa Bay area. They specialize in daily dog walks and pet sittings done from within the safety and privacy of each pet owner's home, and each pet sitter has been trained, insured, and gone through a thorough security screening process.
If you're ready to join the Nanda's Walking Paws family and learn more about the range of services they offer, you can schedule a no-obligation Meet & Greet with Nanda and one of her fellow teammates. Call 813-438-5188 for appointment availability today!